As a Human Resources Trainee, you will be the right hand of the HR leader and HR Specialist. You will be part of the full employee lifecyle: from onboarding to learning & development, employee wellbeing and anything in between! Together with the HR department, you will be responsible for everything regarding our hosts. This can range from job interviews to onboarding trainings! You will learn all about the Human Resources department. You will be the to go to person for our hosts and guide them where needed.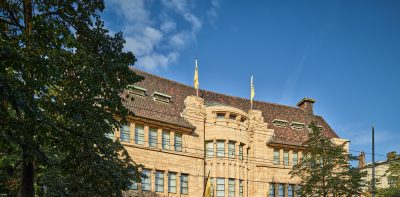 Ready to land this internship?
You will be involved in the entire recruitment and onboarding process. From sending offerletters to getting the contracts ready to helping our new hosts on their first day!
There is great focus on maintaining accurate personnel files.
You will be organizing social events and will take care of birthdays, promotions and other happenings.
As HR Trainee you are one of the point of contacts for our colleagues. You will monitor their wellbeing and always offer a 'listening ear'.
We love to train our hosts, so you will support and guide them where needed.
You will keep all our hosts posted on everything that goes on in the hotel and will take responsibility for internal communication.
We want to give our hosts the best onboarding experience possible. You will be preparing the training and show your presentation skills to introduce them to the world of voco® The Hague!
You will have the opportunity to do internship interviews, as well as job interviews.
In order to show appreciation, we organize the Host of the Quarter event. You will be in charge of this event.
You will guide the offboarding process by doing exit interviews and making the necessary paperwork.
Did you bring everything?
A social person with a passion for the hospitality industry
Excellent communication skills, both written and verbally in Dutch
Great focus on detail.
Shows a pro-active atittude and takes initative.
Following a hospitality related education
Having an eye for details
Being motivated, eager to learn and able to show initiative
Internship available for at minimum of 5 months
Benefits
You'll be part of the voco® life
Competitive salary and travel allowance based on the distance between your home and the hotel
Staff discount at 6000+ IHG hotels worldwide. You'll be able to stay at hotels for a discounted rate and you'll get 50% discount on your restaurant and bar bill
Overnight stay at voco® The Hague as part of your onboarding
Special friends and family discount for stays at voco The Hague including breakfast
We have a staff canteen in which we serve staff meals
Discounts to several cultural events such as museums, festivals, theatre, musicals, concerts and much more
Curious about different departments? We offer cross trainings!
To stay fit we offer a 20% discount on your contract with Trainmore + 1 Euro discount for every time you go
Discount at local businesses in The Hague.
Your staff uniform will be washed by the hotel
There will be staff parties, events and departmental outings
You'll be working in a passionate and ambitious team
You'll have the opportunity to take part in trainings and workshops
You'll be working for an international hotel chain in the heart of The Hague